31.03.19 – 15.09.19
Coal, coke and pitch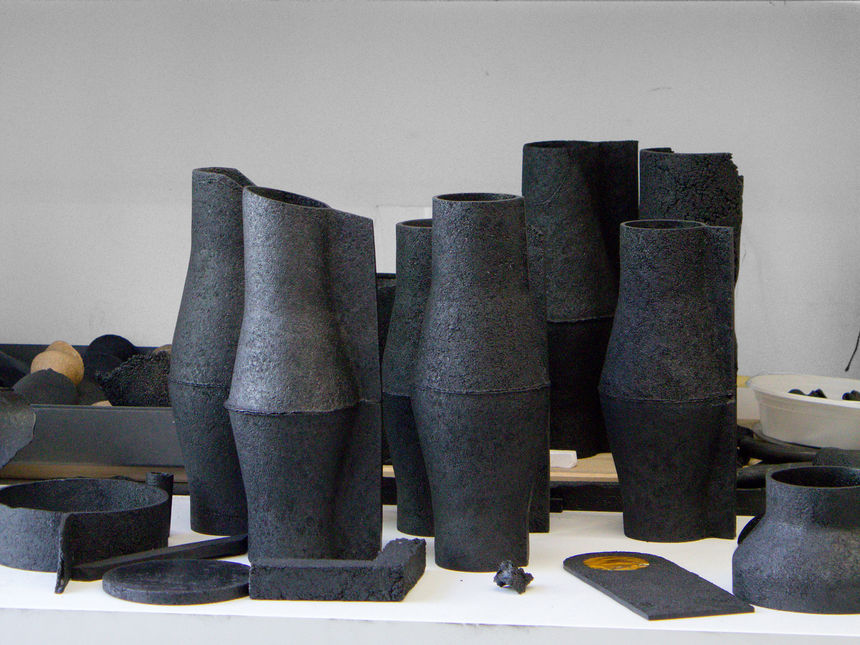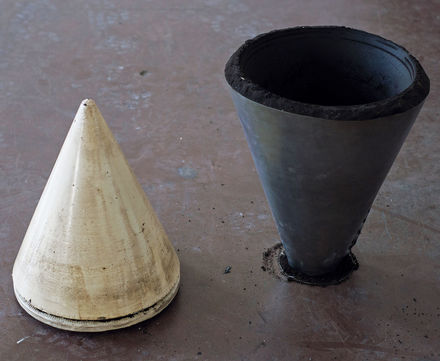 © Lapatsch Unger; Philipp Weber
Peat, lignite and anthracite – naturally formed from wood over millions of years – have long been known as fossil fuels.

Over the centuries, however, it became possible to refine these raw materials and transform them into more valuable fuels and artificial materials. This was all thanks to sophisticated processes: since the dawn of civilization, birch tar has been used as a glue, charcoal for the production of iron, and soot as a pigment, but it was the development of coke which catapulted the steel industry into the modern age, while town gas spurred on urban living, and the chemical by-products of the coking process facilitated the invention of new dyes, medicines and plastics.

This special exhibition, which is being held in the MATERIAL ARCHIV, provides key information about the interconnections between an ancient energy source and some common yet astonishing materials, recounts their history and explores coal's potential for creative uses. Current works by designers Philipp Weber and Lapatsch/Unger – all graduates of Berlin University of the Arts – are on display.