05.02.22 – 20.03.22
DesignGalerie @ Museum – Extended!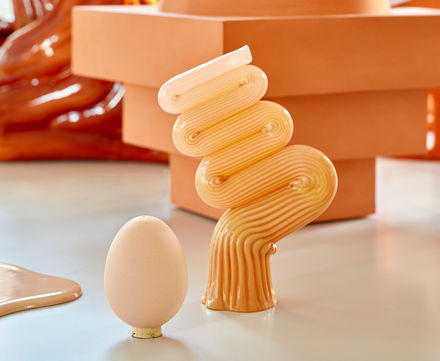 How do Swiss design galleries position themselves today, and what sort of programmes are they pursuing? What is the impact of their engagement as regards high-quality craftwork, serial productions or small editions of collectible designs?
The Gewerbemuseum Winterthur enters into a dialogue with four Swiss design galleries and discusses their perspectives on the current design scene in a pop-up presentation. Over a four-week period, the galleries exhibit contemporary works from their programmes and enter into discussion about them.
A cooperation with Second Nature, Zurich, Studio David Glättli, Zurich/Tokyo, Galerie OKRO, Chur and Objects with Love, Zurich.